5 Common Sense Tips to Perfect Your Personal Statement.
by Ben Frederick MD

on April 1, 2012

Here are five quick and painless tips to help you make sure your personal statement positions you for success and makes an admission committee's job much easier.
Follow the guidelines
Find out what the minimum and maximum lengths are, the due date, and any formatting requirements. We are all for creativity at edityour, but do not try to stretch or bend or twist rules that are clearly and explicitly stated. Treat any "suggestions" as guidelines.
Some programs may actually have more specific guidelines listed (as much for their benefit as for yours). For example, the University of Chicago has an excellent checklist for writing a personal statement for a residency application.
Do your homework

Research, research, research! If possible, pick the brain of an alumnus... or two... or three. Offer to buy them a sandwich or a puppy (but more realistically, go with the sandwich).
Part of doing your homework is organizing the information you have found so when you go to write your personal statement you have somewhere to begin. One pre-writing trick is to write a list of qualities that the application committee is looking for in their ideal candidate, and next to them, write concrete examples of how you embody those qualities.
For example:
Diversity – Growing up on Mars, I interacted with many intergalactic visitors, giving me a great appreciation for other alien cultures.
Creativity – I broke into the Louvre after hours using only a toothbrush and some leftover lasagna.
(And so on…)
Unlike my list, try to use relevant (but still interesting) examples that can be tied back to the greater purpose of your statement.
Make it unique
Just as with a cover letter, you want to tailor your personal statement that you are sending to a particular program or school. They will be able to tell if you just wrote one generic personal statement and only changed the names of the schools or programs. But that doesn't mean you have to write several personal statements from scratch. Just add and subtract sentences and phrases or switch things around a bit to make it more appealing to that particular program or school. (If you wrote a list of ideal applicant qualities (see tip 2), that would be one way to determine what should be removed, kept, or added.)
Read aloud
This may make you feel like you are in elementary school again, but reading aloud works! It is very easy to miss mistakes when scanning a personal statement with your eyes because people often don't mentally read sentences word by word, but instead sentence by sentence. Reading aloud forces you to say each individual word, which highlights many issues you might miss otherwise: misspelled words, odd phrasing, sentence fragments, etc.
If everyone on the internet followed this rule, the world would be a better place.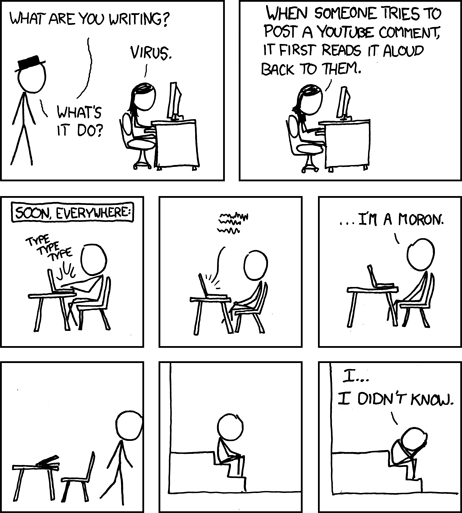 Get feedback
Once you've read your personal statement aloud, there are probably still things that you have missed, because you're human. It's O.K., because that's where other readers come in.  Multiple points of view are wonderful, but be careful that you don't seek out so many other opinions that you lose your own voice. If your friends or parents or pets are too busy with their own lives to help, our site www.edityour.net is an excellent source of feedback.
Let's hear from some people who have tried these tips.
Leave a comment below.